Looking to run a larger sidewall drag radial or slick on your R35 GT-R but don't want to alter the pick-up points throwing off the factory suspension geometry? The Alpha Knuckle Conversion Kit for 15″ Drag Wheels is what you're looking for!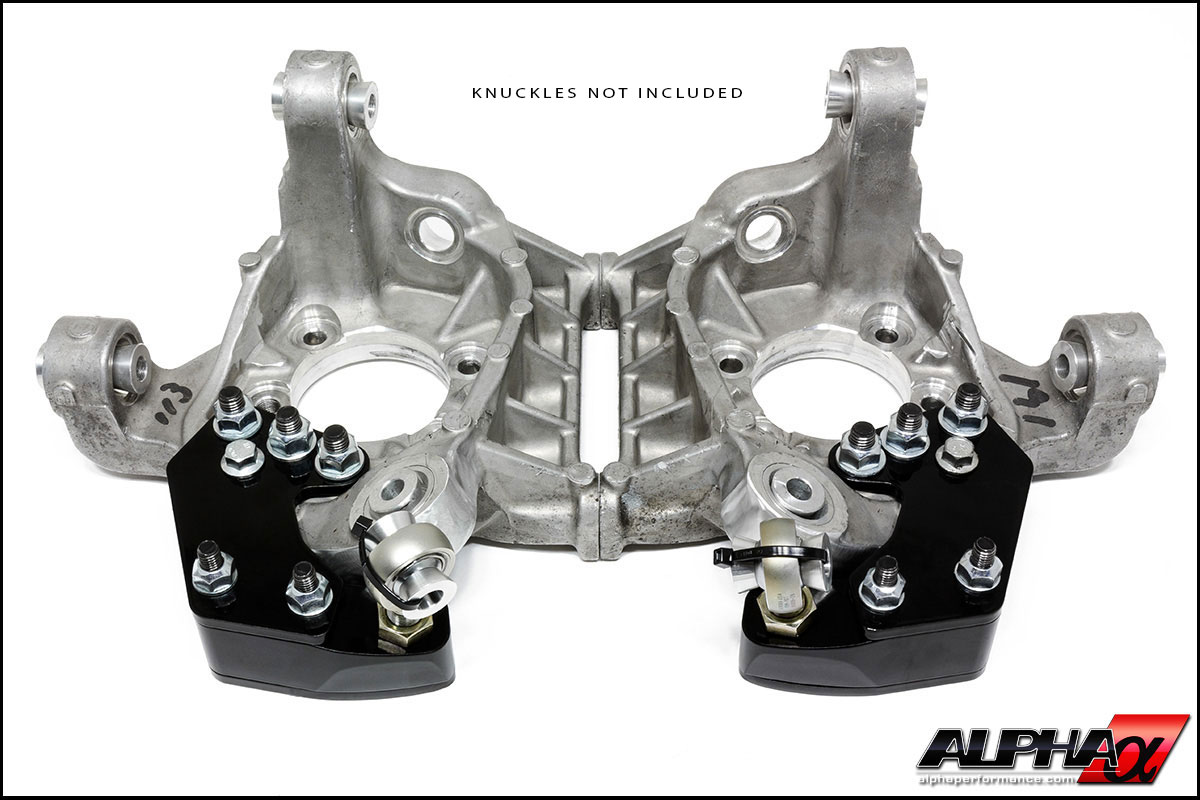 Motorsport Quality Components

The Alpha Performance Knuckle Conversion Kit uses machined hardened steel brackets with motorsport quality Aurora end links allowing a 15" drag wheel/slick to fit when combined with a drag brake kit. Careful attention was given to the positioning of the new end links so the factory pick up point locations (geometry) remain the same when a 15" wheel/tire is used.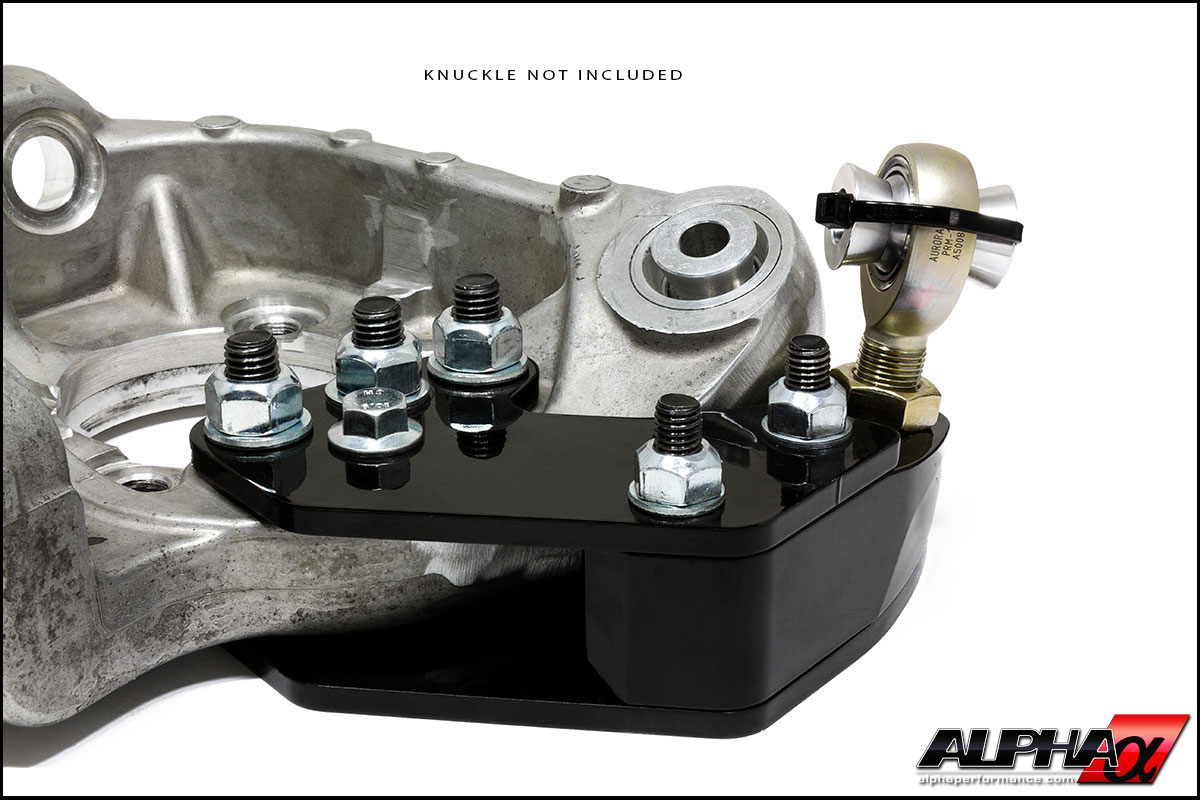 Engineered Properly For Safety

The Alpha Knuckle Conversion was designed to be loaded in double shear – exactly the way it came from the factory versus single sheer which provides only half the strength. See illustration below for a visual example of single vs double shear.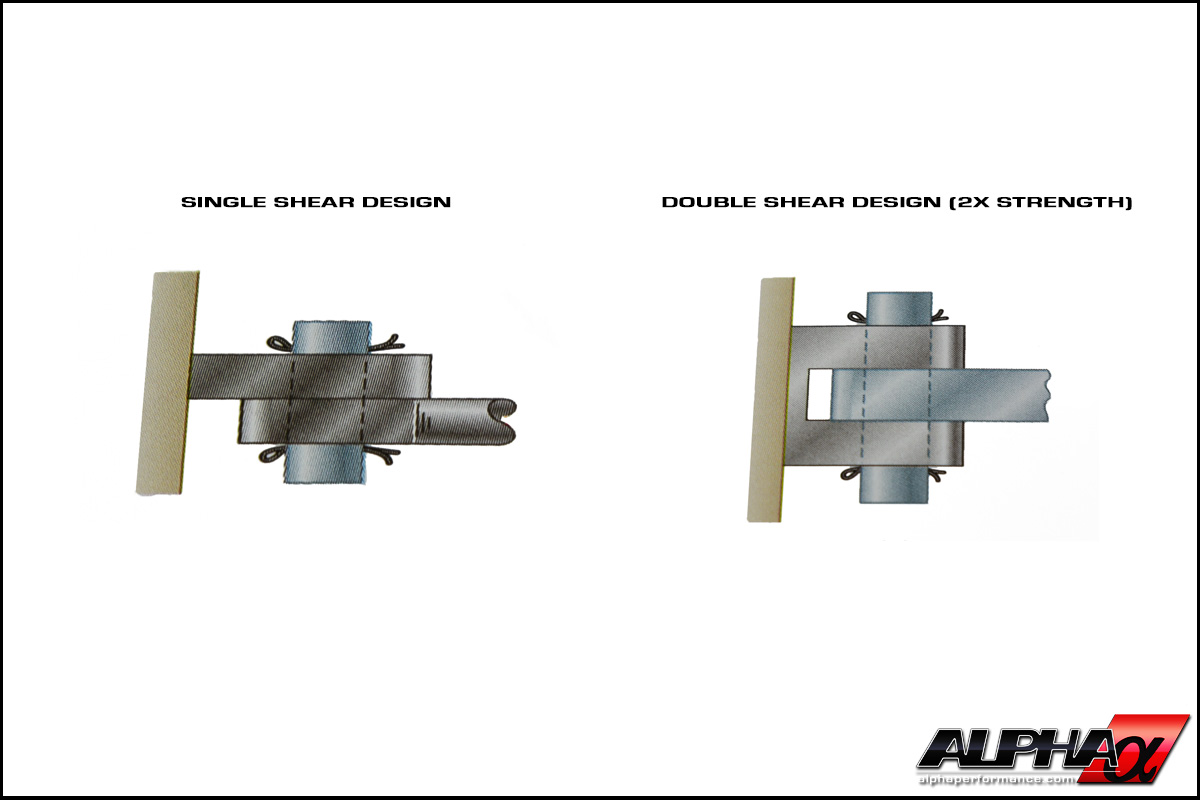 Tested and Proven

To confirm our system not only functions correctly, but is safe when used in a high speed/performance environment, the entire modified assembly was put through Finite Element Analysis (FEA) to make sure all components in the system were more than capable of handling any kind of abuse it might see in the real world. First articles were then installed on our shop GT-R, Alpha Omega for final testing.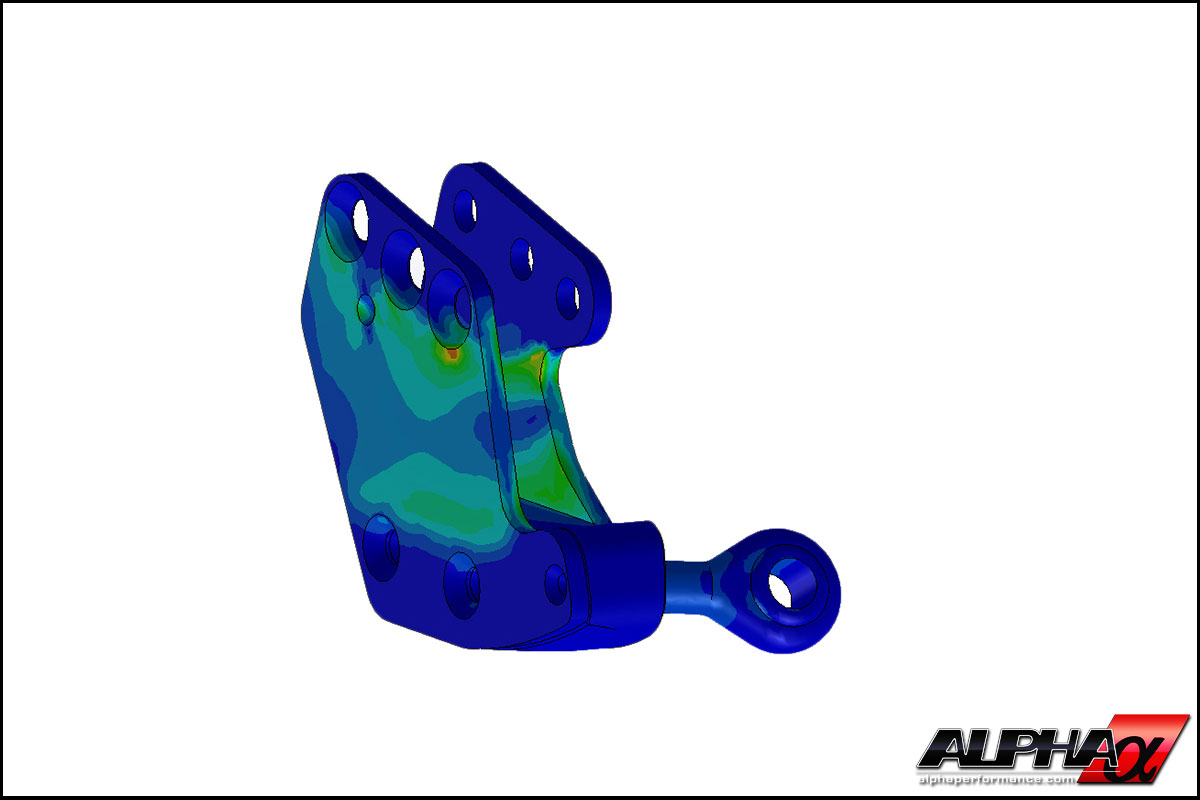 Easy To Change Between Drag and Stock Size Brakes

The Alpha 15" Drag Hub System was engineered to allow switching back to the factory size rotor and caliper making this the perfect upgrade for a weekend conversion for drag strip outings. In addition, because our kit retains factory suspension geometry no alignment changes are needed.

Exclusive Benefits:
---
Double Shear Loading for safety
Machined Hardened Steel Brackets
High Quality Aurora End Links
Maintains Factory Suspension Geometry
Compatible With Stock, Alpha Carbon and Drag Brakes
Black-Zinc Coated for Corrosion Resistance
Includes:
---
Alpha 15" Drag Hub Adapters
High Quality Aurora End Links
All Bolts, Nuts, and Fittings
Applications
---
Product Notes:
---
Modification to the rear suspension knuckle and deleting of the parking brake is required to install.
Some 15″ wheels may require the use of SPL Rear Camber Arms for clearance